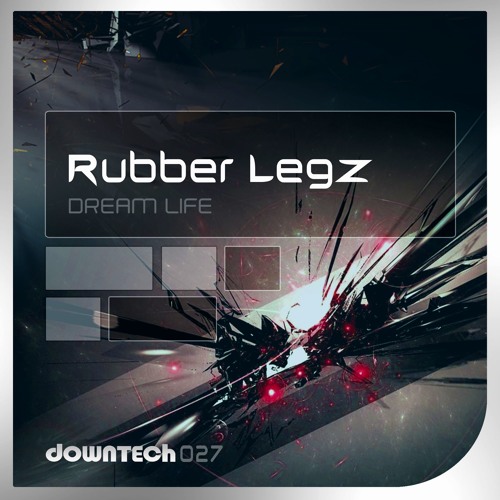 TRACKLIST:
································
01. Rubber Legz - Dream Life (Original Mix)
02. Rubber Legz - LAX_LHR (Original Mix)
LISTEN / DOWNLOAD:
································
►
http://www.downtech.net/2017/09/DT027.html
FEEDBACKS:
································
Ferry Corsten:
"Favorite Track "Dream Life" Thanks for sending, we've downloaded it "
Paul Neumann:
"Cool deep house track, got some very nice vibes!"
Kevin Noon:
"I really like rhythms ! I love this genre and I think it sounds great! all right hehe! keep it up ! dance many people with your music!"
Snare Troll:
"lovin the brass in the breakdown, this song is awesome"
Walter Romeo:
"Cool way to start the track. nice job overall. the production is dope!"
AVAILABLE ON:
································
►
iTunes:
https://smarturl.it/DT027-iTunes
►
Beatport:
https://www.beatport.com/release/dream-life...
►
Spotify:
https://open.spotify.com/album/2bbo...
Downtech Music is a Deep House, Techno and Tech House Label, created in 2010 with releases of other styles like; Electro House, Minimal, Breaks, Tropical House... Electronic music online. International DJ agency, club events... In our web you can buy and download music in mp3, wav and free discjockey sets.
We are looking Producers!! You can send us your Electronic Music to release on Beatport, iTunes... Here:
Send Demos
Mastered or Unmastered tracks
Visit us and get the new releases, Free mp3 tracks and deejays sets of our djs and producers:
JackLNDN, Vlada D'Shake, Keener, Dhyan Droik, Marfel, Carlos Beltran, Ben Wood, Deep Roots, Anthony Brahv, James Starkie, DeadBot, Rubecula, Dubriders, Ckeurk, Gleich, Robi K, Javi Row, Miguel Alcobia, The Boogeyman, Alche Beat, Nick Ag, AdbeatS, Alex Justicia, Xperimental, Davhelos...
Downtech Music
-
Artist
-
Music Forum
-
Videos
Enjoy the Music!!!