Follow Majestic Family Records:
Support on YouTube:
www.youtube.com/antonsheridan
Support on Facebook:
www.facebook.com/majesticfamilyrecords
Follow on Twitter:
www.twitter.com/majesticlabels
Listen on SoundCloud:
www.soundcloud.com/majesticfamilyrec
Samples & Purchase:
Support on Traxsource:
www.bit.ly/Majestic-TS
Support on Beatport:
www.bit.ly/Majestic-BP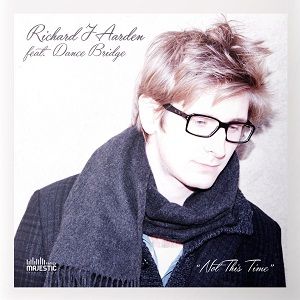 Download Link:
http://bit.ly/mfr105
Majestic Family Records presents new release "Not This Time" from "Richard J Aarden" and "Dance Bridge"
Richard J Aarden is a Singer/Songwriter now based in Milan, Italy.
After several years playing in AlternativeRock/Indie bands he started producing his own songs approaching to electronic music.
At the moment he writes and produces his songs mixing his acoustic songwriting style with some light electronic elements.
He also collaborate with Silk Music,Arrival and Majestic Family Records as a singer/songwriter.
Info:
Cat#: MFR105
Beatport release date: November 03th, 2014
iTunes release date: December 01st, 2014
Genre: Progressive House, Deep House
Format: Digital
Stores: Beatport, iTunes, JunoDownload
Tracklist:
1. Richard J Aarden feat. Dance Bridge - Not This Time (Original Mix)
2. Richard J Aarden feat. Dance Bridge - Not This Time (Digital Constructive Remix)
3. Richard J Aarden feat. Dance Bridge - Not This Time (Kirill Hopeless Remix)
Feedback and Support:
Kyau & Albert support Not This Time (Original Mix)
Euphonic Sessions (November 2014) (2014-11-01)
Pedro Del Mar support Not This Time (Digital Constructive Remix)
Mellomania Deluxe 665 (2014-10-13)
Steve Anderson support Not This Time (Kirill Hopeless Remix)
SAME Radio Show 305 and 306
Tempo Giusto support Not This Time (Kirill Hopeless Remix)
Global Sound Drift 082 (2014-10-19)
For More Information:
Website:
www.majesticshowcase.com
SoundCloud:
www.soundcloud.com/majesticfamilyrecords
Facebook:
www.facebook.com/majesticfamilyrecords
Twitter:
www.twitter.com/majesticlabels
YouTube:
www.youtube.com/antonsheridan